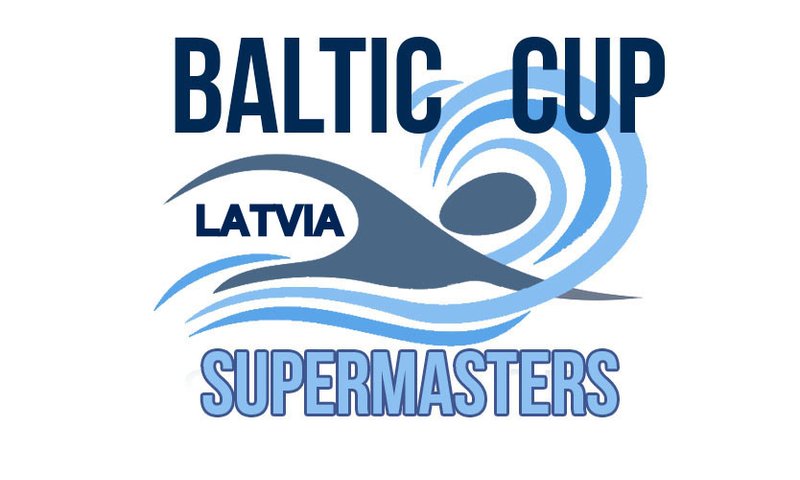 Place and time: 1 of February 2020
Sporta komplekss "Sporta nams "Daugava"" Kr. Barona iela 107, Rīga, Latvija
(25 m, 6-lane swimming pool with OMEGA Ares 21 timekeeping system) http://www.basketbolaskola.lv/sport/
The competition starts at 13:00, warm up at 12:30.
Race office is open from 11:00
Participations fee: Start fee is 8 EUR per event. When participating in all five events, the start fee shall be 30 EUR.
Awarding: Diplomas will be given to all swimmers.
Medals will be awarded to swimmers placed in top three on at least one event in he's/her age group (one medal per person).
6 best male and 6 best female swimmers in SuperMasters category will be awarded with prize money and sponsor prizes. The prize fund is amounting to 210EUR 2x(30+25+20+10+10+10). Winners age and all 5 races will be taken into account when determining winners.
The venues: the stages of the championship in the year 2020 take place in five countries. The first stage – Riga, Latvia.
The second stage – Lithuania.
The third stage – Poland, Olsztyn.
The fourth stage – Russia, Kaliningrad.
The fifth stage – Estonia, Tallinn.
The championship is organised in line the FINA rules and applying the system of coefficients (the table of the coefficients – in the attachment).
The organizers of the championship: in Latvia – swimming club "Champions", in Lithuania – "Kaunas city and region swimming Federation", in Estonia – swimming club "U-klubi", in Poland – swimming club "Aquasfera Masters Olsztyn", in Russia – masters swimming club "Pregel".
Nominating the winners: The winner of each stage of the championship will be decided accordingly to the system of calculation of results by applying the decreasing coefficient to the participant's age, separately between man and woman. The winners of the championship will be the athletes, who have gained the fewest number of scores on three stages. The winners will be decided by summating the scores, which have been gained for every place, in every stage of the championship (the best time on three stages will be taken into account).
(The Athlete obtains 1 score for the 1st place);
The Athlete obtains 2 scores for the 2nd place;
The Athlete obtains 3 scores for the 3rd place;
The Athlete obtains 4 scores for the 4th place; etc.).
If the athlete has participated in four or five stages, the decreasing coefficient will be applied to the results.
If participated in four stages, the results on three best stages will be multiplied on the coefficient 0,8 If five stages – the coefficient is 0,6
If the athlete has participated only in two stages, he or she cannot gain the prize-winning place after all stages. If two or more competitors will gain an equal amount of scores, the eldest competitor will be placed to the higher place.
SuperMasters coefficient:
25 1,000 40 0,870 55 0,765 70 0,660 85 0,555
26 0,990 41 0,863 56 0,758 71 0,653 86 0,548
27 0,980 42 0,856 57 0,751 72 0,646 87 0,541
28 0,971 43 0,849 58 0,744 73 0,639 88 0,534
29 0,962 44 0,842 59 0,737 74 0,632 89 0,527
30 0,952 45 0,835 60 0,730 75 0,625 90 0,520
31 0,943 46 0,828 61 0,723 76 0,618
32 0,935 47 0,821 62 0,716 77 0,611
33 0,926 48 0,814 63 0,709 78 0,604
34 0,917 49 0,807 64 0,702 79 0,597
35 0,909 50 0,800 65 0,695 80 0,590
36 0,901 51 0,793 66 0,688 81 0,583
37 0,893 52 0,786 67 0,681 82 0,576
38 0,885 53 0,779 68 0,674 83 0,569
39 0,877 54 0,772 69 0,667 84 0,562